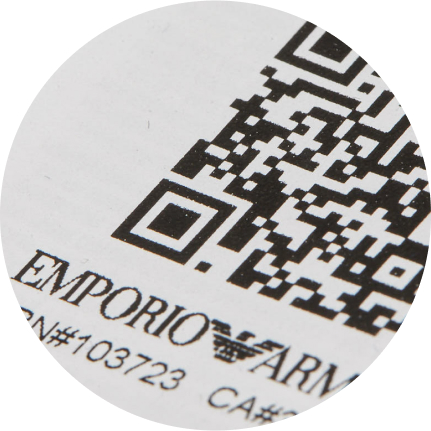 The CERTILOGO®, anti-counterfeiting system was implemented from the Spring/Summer 2018 season on all Group lines with the sole exception of the Giorgio Armani Collection.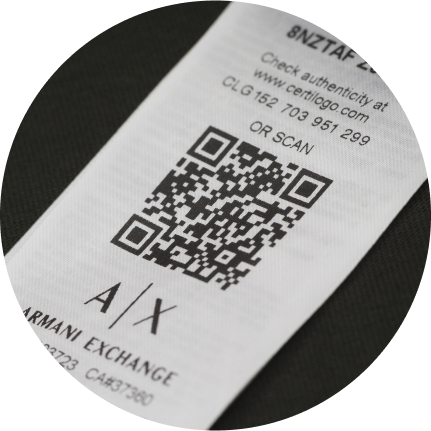 This system allows the end user, in full compliance with the Privacy Policy, to participate in the product authentication process by simply scanning the QR Code on the ready-to-wear pieces labels using a smartphone or another device connected to the Internet.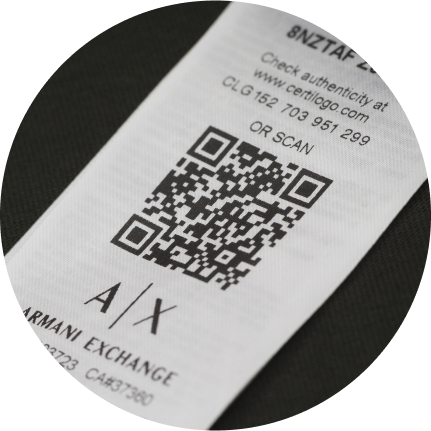 In 2022, the CERTILOGO® project counted more than 1,000,000 authentication requests in over 200 countries.
Following the G20 Summit in Rome on 31 October 2021, His Royal Highness Prince Charles of Wales joined CEOs from the Sustainable Markets Initiative (SMI) Fashion Task force to launch a new Digital ID, which will act as a virtual certificate to inform customers of the sustainability credentials associated with their purchase – telling the story of the item from manufacture through its use, resale, reuse, and recycling.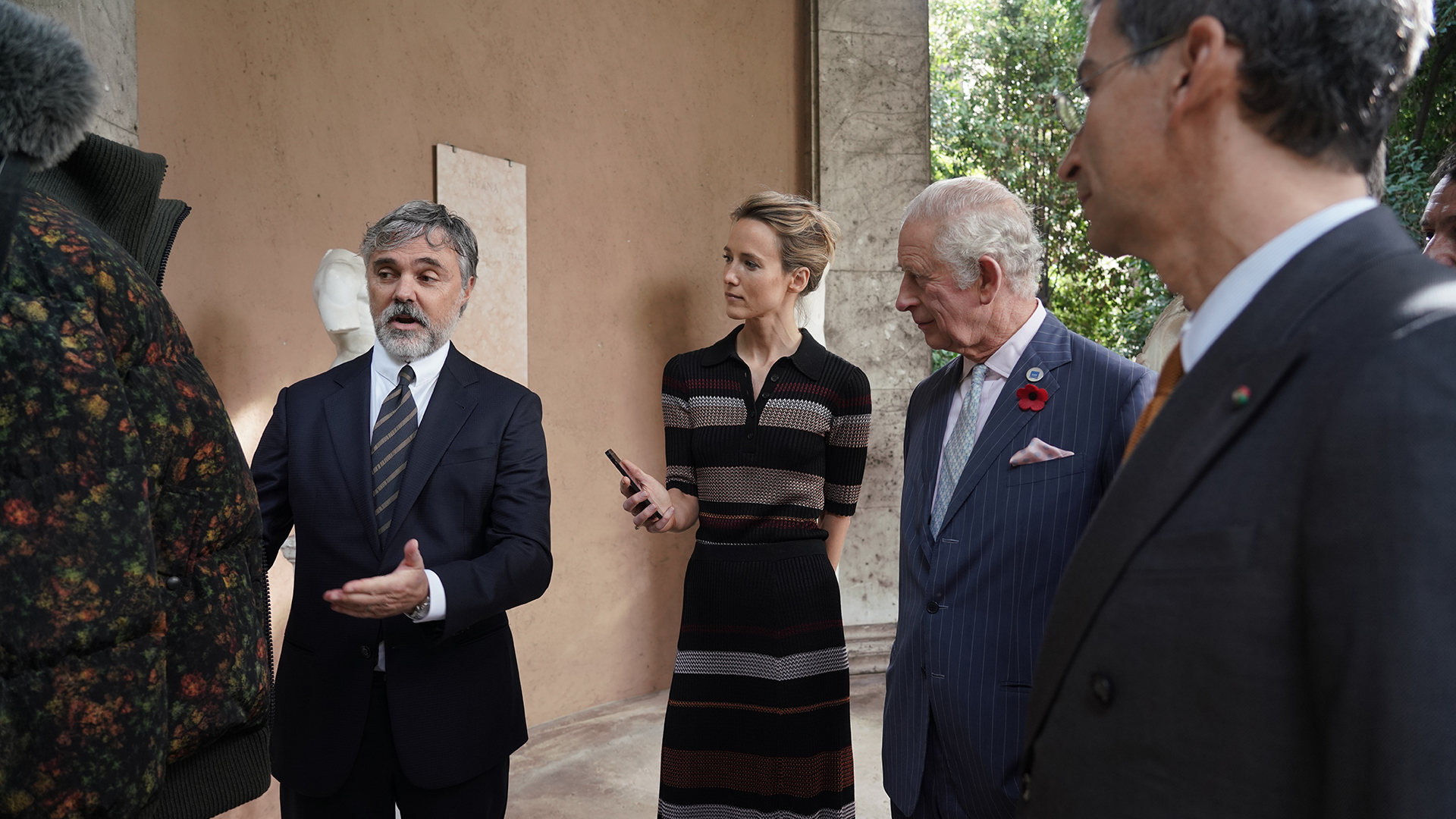 Courtesy of Sustainable Markets Initiative
Hosted by Taskforce Chair Federico Marchetti at the Villa Wolkonsky Residence Gardens, HRH was shown a demonstration of the Digital ID via a selection of products which included one piece from the Emporio Armani Sustainable Collection.
The Digital ID's ultimate objective is to provide customers with access to credible information about how products are designed, manufactured, and distributed, and thereby, empower them to make more informed sustainable purchase choices. At the same time, the lifecycle tracing element of the system aims to extend the longevity of products and enable brands to scale circular business models.