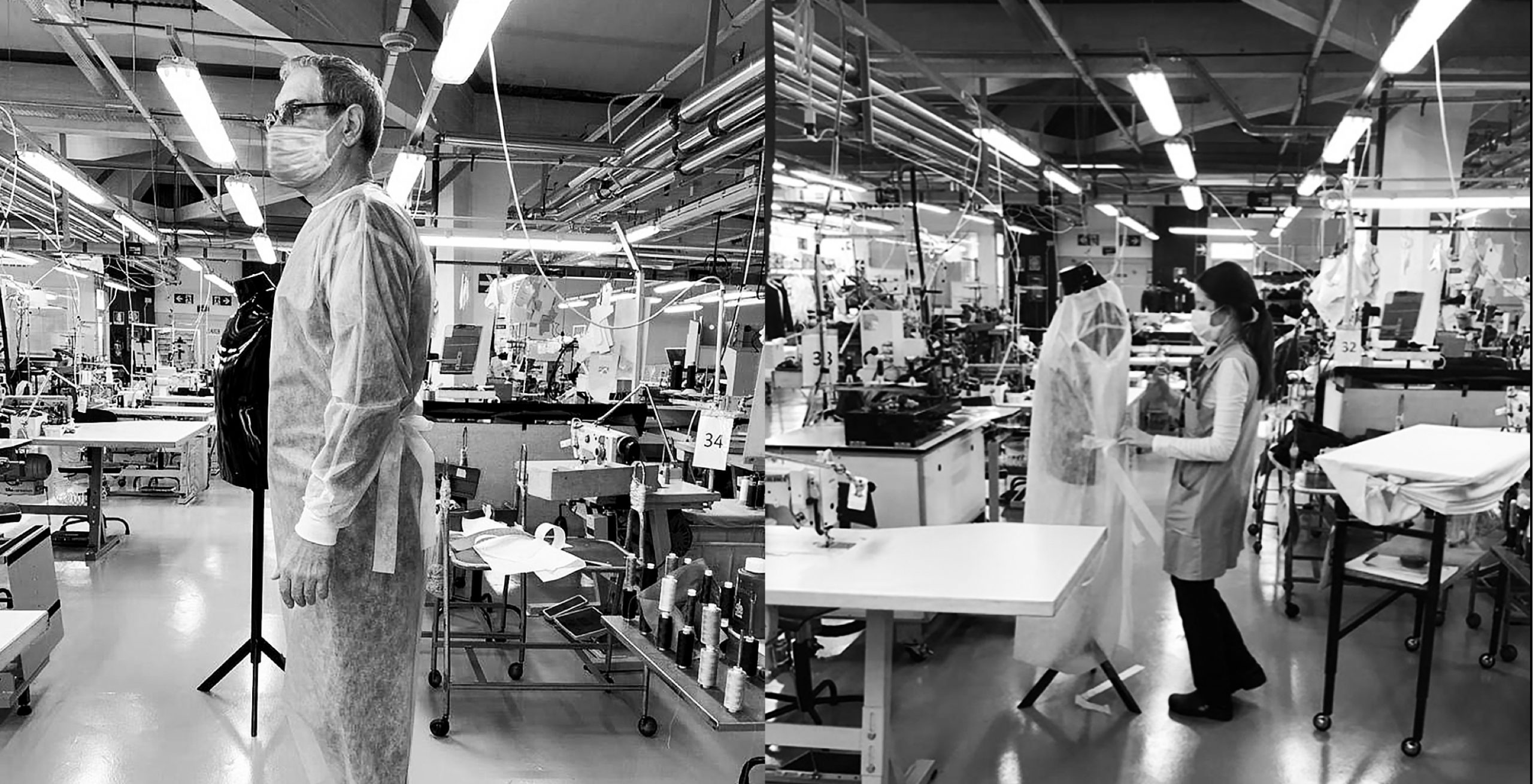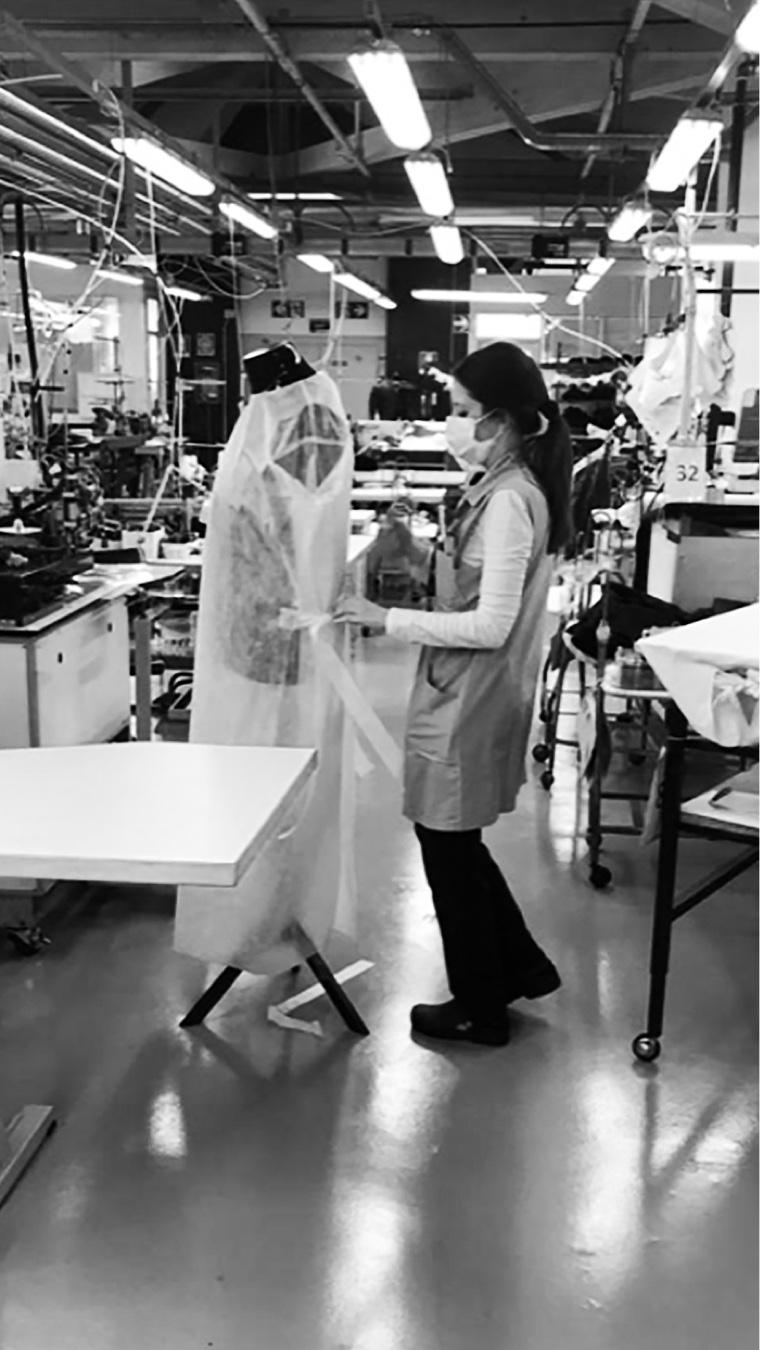 The Covid-19 emergency
Over the course of 2020, deeply affected by the Covid-19 pandemic, the Armani Group integrated social and healthcare initiatives into its usual community support work.
The Group's activities were reorganized when the first cases of the virus were identified in Italy. Measures to protect health were implemented or strengthened ahead of new legislation in the following ways:
Donating 3 million euros to help hospitals and the Italian Government's Civil Protection Department to face the pandemic.
Converting production to make single-use hospital gowns, which were donated to hospitals, healthcare facilities and retirement homes.
Redirecting a portion of profits from 2020 sales to fifty-two different non-profits working in different cities.
Providing protective masks for employees, controlling temperatures at entry points, establishing social distancing measures, regularly disinfecting premises and encouraging agile working, to contain and counter the spread of the virus.
The first example is linked to the Fall-Winter 2020 Collection, which as early as the end of February was held, as per Giorgio Armani's wishes, behind closed doors and live streamed to shield guests and associates from any risk.
Giorgio Armani boutiques located in major cities around the world donated part of their revenues following the lockdown period to fifty-two associations operating in their local territory, including Les Restaurants Du Coeur in Paris, The Trussell Trust in London, Florence in Japan and the China Soong Ching Ling Foundation.
In light of the possibility of restoring the full capacity of fashion show venues, Giorgio Armani allocated 400 additional seats of the Emporio Armani Fall Winter 2022-2023 fashion show to the company's employees. The gesture was symbolic: a sign in recognition of the work being carried out everyday within the Group and one of gratitude for everyone's commitment during the two years of the pandemic.
Giorgio Armani offered his own moral support, expressing his closeness and gratitude to health workers fighting against the pandemic through an open letter and a dedication added to Franco Rivolli's famous mural in Via Broletto, accompanied by a personal message of support.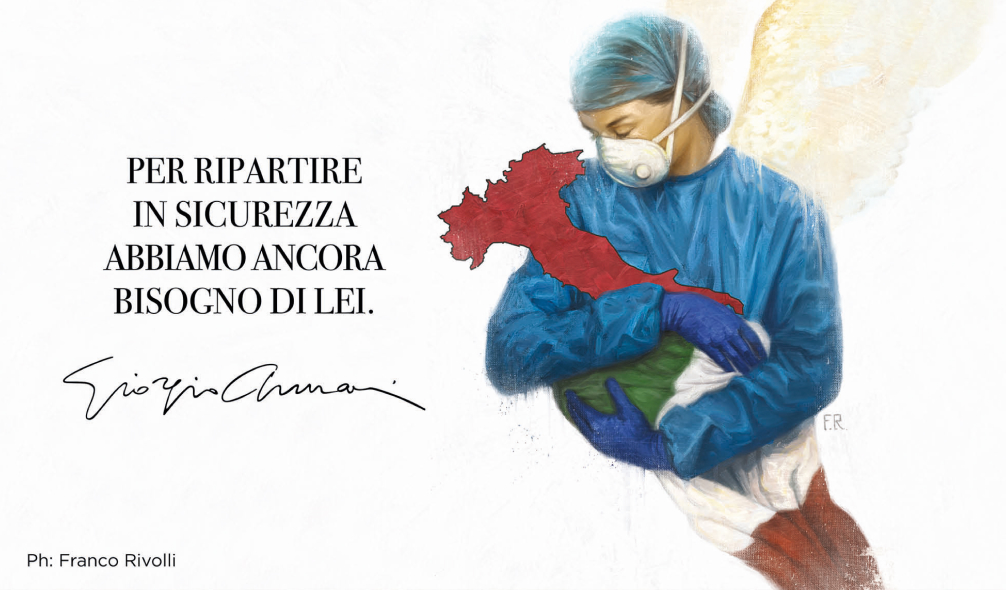 © Franco Rivolli
"It is moving to see you committed to doing your job while enduring the struggles and enormous strain that the entire world has become aware of. And to see you cry. I believe this feeling is linked to the fact that I wished to join the medical profession when I was growing up and looking for a path of my own. All of the Giorgio Armani staff is sensitive to this reality and is sensitive to all of you: from the stretcher bearer to the nurse, from the general practitioners to the specialist consultants. My warmest thoughts are with you all."
Highlights
News and updates on the ongoing projects and initiatives of The Armani Group.